The online "Photo Mounts" shop for image makers

If you are in the image making business then you are going to need your work mounted.
As you probably already know – artwork that has been mounted and bagged ready for your customer to take home is much more likely to sell, as there is less work for your customers to do.
When it comes to mounts there are 3 specifications to look out for – is it 100 acid free? – is it whitecore ? , is it at least 1.4 microns thick.
Artwork that has been mounted and bagged ready for your customers to purchase will always sell as customers want a finished product
Choice of Mounts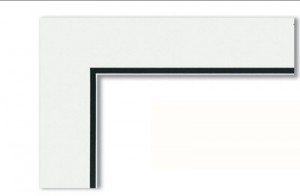 Wide range of mount colours available for you to choose from. Each mount is cut using the very best computerised equipment to ensure accuracy each and every time.
Single – Double & Extra Thick Photo Mounts.
Mounts come in packs of 10 – all standard sizes available
100% Acid Free
Conservation standard – whitecore mountboard
1.4 microns thick
45 degree bevel cut mounts
Secure & safe PayPal ordering
Great product – great price. We purchase in volumes so we can buy in bulk and resell our work at various craft shows & events as well as from our own website – Francesca & David – The Chelsea contemporary gallery
If you want "Photo Mounts" you can get everything you need here
Quality
All mounts are manufactured from high quality materials so the 45° beveled-edge is guaranteed not to discolour over time, unlike the inferior 'standard' mounts available elsewhere.
Acid free conservation quality mounts. The conservation standard means the product mount will not discolour or degrade for an average of 300 years.
All orders are shipped using a non Royal Mail courier. We ship like this as we had so many problems sending via 'normal' Royal Mail. So we have no option to ensure your satisfaction other than to use a courier – usually Fed Ex or InterLink.
Please notify us within 24 hours via the contact form if your goods arrive damaged as we can then pursue this damage claim.